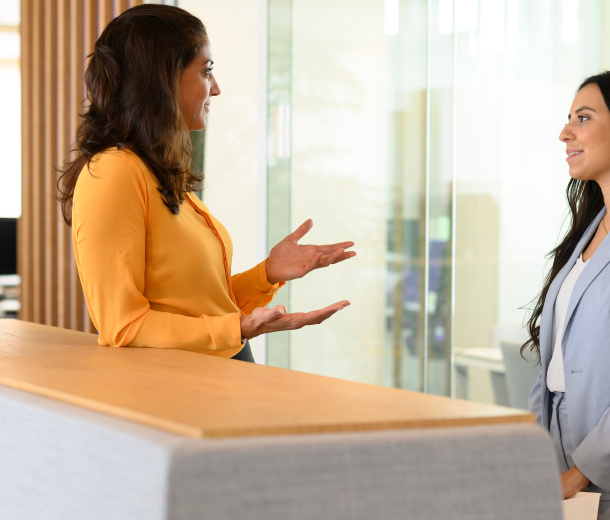 Because DNB fulfils a social role, it is important for us to reflect society and take a central position within it. That is why we aim to optimise the diversity of our workforce.
Diversity makes all the difference
When it comes to diversity, we at DNB take into consideration gender, descent, religion and sexual orientation as well as (occupational) disability, age and experience. Diversity in all these aspects helps us view complex issues from various perspectives and perform our social tasks better. We embrace all characteristics that different people bring to the table and are always working on a more inclusive culture where each individual can enjoy a sense of belonging and the freedom to be themselves.
Diversity policy and Diversity Board
In order to achieve concrete results in terms of diversity and inclusion, we drafted a diversity policy and appointed a Diversity Board. This council advises about the execution and implementation of our diversity policy and 'they promote the importance of diversity and inclusion within the organisation.'
Inspiring networks
Sharing knowledge and experience allows us to enrich one another. That is why many different (online) activities are organised at DNB, such as workshops, seminars, lunches and social events. In addition, we offer various networks by and for employees, such as Young DNB, Diverse DNB and the Silver Club, as well as Female Capital, DNB International and GayNB.
Of course, we understand that there is still a lot of room for improvement and we are working to enhance the diversity and inclusion of our work environment every day. If you have any questions or suggestions on this topic, please get in touch.
Questions or suggestions about diversity or inclusion?
Contact us