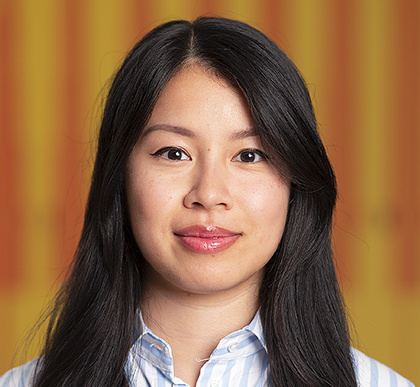 Huyen
Data & Technology trainee
More data, more impact
"After finishing my Master's in Biopharmaceutical Sciences, I worked in the pharmaceutical industry for a while. In the lab, I set up experiments to study the effects of molecules on cells, with the aim of contributing to the development of new drug therapies. A lot of interesting data came out of that work, and I gradually discovered that I enjoyed analysing data the most. So at some point I decided to say farewell to the lab and apply myself to the field of data and technology. At DNB, there is a lot of expertise in data analysis, working with unique data that can be used to improve the financial system. The Data & Tech traineeship gives me the opportunity to further cultivate my data, security and development skills while making a real impact for the benefit of society.
Insights from data
I started the traineeship over eight months ago and I am about to start on my second placement. My first placement was in the Power BI team in the Data Services department. Institutions under DNB's supervision have to provide regular reports, which often involve many very large documents. To process this information as thoroughly and quickly as possible, I have spent the last few months working on a dashboard that provides insight into the processing flow. Although I didn't choose this first placement myself, I did find it to be very interesting - more interesting than I would have ever expected. Not only did I see how much data comes in and how a major institution like DNB has set up the IT infrastructure to manage it, but I also learned which parties are involved and how they all work together to make things happen.
Working with supervisors
I really enjoyed working in the Data and Information Technology division over the past few months, but I am also curious to meet colleagues working in other fields. During my second placement, I will experience first-hand the combination of technical work and interacting with people from different disciplines: I'll be working in the Intelligence & Innovation team, which is part of the Financial Crime Supervision department. For example, the team is working on data science solutions for supervisors such as Natural Language Processing for analysing large documents. This means I'll be working with the supervisors, who will provide input on what I develop. During my first placement, I mainly worked with people with an IT background, so I am very eager for this new experience.
Although I don't have a typical data science background, my ideas and different perspectives are really appreciated here.
Learning, doing and asking
The nice thing is that we have the freedom to design our second and third placements ourselves. You can always indicate if you want more of a particular aspect or if you have other ideas. And when other interesting things suddenly pop up, you can add those to your mix. Indeed, that's really encouraged and appreciated. In recent months, for instance, besides creating the dashboard, I have also worked on setting up a cloud environment that serves as a data platform. I really learned a lot from that project, for instance in relation to data security. You can also take courses aimed at professional development. At the start of my first placement, for example, I took courses on Power BI and Azure cloud services. And although I don't have a typical data science background, my ideas and different perspectives are really appreciated. At DNB, it is much more important that you have a critical attitude and can – and have the courage to – ask the right questions."
Stories of our employees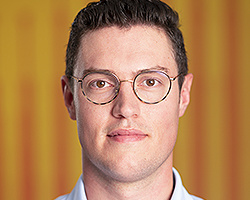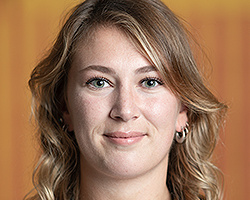 Related vacancies
Unique and challenging position for an internal model expert in the on-site banking supervision.

Master, PhD

36

Financial risk management

€ 3.480 - € 6.650 gross p.m.