Ibrahim
From legal intern to trainee
Curious about DNB
"When I was in secondary school, the credit crisis was in full swing and former DNB president Nout Wellink appeared on TV regularly. I was really impressed and immediately became curious about DNB. An in-house day at the bank gave me an opportunity to sample the atmosphere and talk to various bank employees. I also got to ask questions about the internship I eventually applied for. 
Varied internship
As a legal intern, I was assigned to a broad range of tasks in the Legal Affairs Division. My internship lasted two months and was incredibly varied. I conducted various analyses and I wrote memorandums and newsletters. Topics included the European crowdfunding regulation, cryptos and the consequences of Brexit from the perspective of international private law. I gave my final presentation on the gatekeeper role of banks. In some cases, this can result in businesses or consumers being excluded from banking services, for example in industries where cash is commonly used for payments What can be done to remedy this situation? 
My internship completely changed my perception of DNB in a positive way.
Helpful and informal
The greatest thing about my brief internship at DNB is that it confirmed my perception of DNB on the one hand. I had always found it an interesting organisation and I still do. On the other hand, the internship completely changed my perception of the bank. While still at school, I thought of DNB as a dignified and awe-inspiring institution, but in reality the organisation is much more informal. I remember a divisional director sending me a message via Teams, asking whether I wanted to attend a seminar on his behalf on sustainability and the lawsuit against Shell and also write a report on it. My colleagues were also very helpful and went out of their way to make sure I had interesting assignments to work on.  
On to a DNB traineeship
My internship tasted like more. During that time, I spoke with several trainees at DNB and I got very excited about doing a traineeship myself. I've been on the programme now for a couple of months. As a DNB trainee, you work in three different divisions at the bank over two years, in different positions. For instance, I am now working in the Pension Supervision Division, which is a completely new area for me. 
Societal impact
I started studying law because friends and acquaintances often came to me for help. Helping people, public service – that has always been part of who I am. Before DNB, I did internships at various government agencies, worked for a political party and in legal affairs for the municipality of Amsterdam. To potential interns and trainees, I would say: do you want to have a real societal impact that goes beyond the financial domain? Then an internship or traineeship at DNB is the perfect opportunity for you!"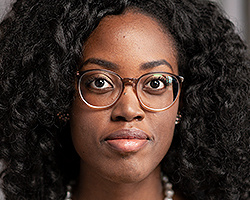 Vacancies in this field
Unique and challenging position for an internal model expert in the on-site banking supervision.

Master, PhD

36

Financial risk management

€ 3.480 - € 6.650 gross p.m.