Vacature

Financial risk specialist
Master

36 uur

Financieel risicomanagement

Werkervaring: Professional

€ 3.480 - € 5.760 bruto p.m.

Reageer uiterlijk 29 november 2022
Solliciteer direct
Assess financial risks of Dutch banks as a supervisor at DNB.
Jij hebt impact
Make an impact!
Working for DNB, you will have an impact on financial stability and thus contribute to sustainable prosperity. You will be at the centre of European banking supervision, focusing on the major Dutch banks. You will be part of a multicultural team of European supervisors, in an ever-evolving financial environment. With your expertise, you will ensure banks mitigate financial risks.
This is what you will be doing as a medior financial risk specialist at DNB
You will work within the Single Supervisory Mechanism (SSM), where together with your international colleagues from the European Central Bank (ECB), you will supervise the Dutch systemically important banks. As such, you will be part of the ECB Joint Supervisory Team (JST). Within the JST, you will be the specialist in financial risks, such as credit, operational, liquidity and interest rate risks.
What exactly does the position entail?
Together with your team members, you will monitor financial risks, by assessing risk reports (as well as various other sources) and identifying trends that could result in the emergence of new risks.
You will have discussions with the bank's (senior) management and other staff members. You will challenge and probe your counterpart in order to identify and understand the underlying challenges. 
You will design strategies and actions to reduce risks and to remediate identified weaknesses in the institution's risk management framework. 
You will keep up-to-date with regulatory developments and verify bank's compliance with regulation and supervisory expectations.
You will identify new risks even before they materialise, by thinking ahead of the curve.
You will contribute to DNB's digital ambitions, for example by closely monitoring innovative developments in the sector and responding to them in your supervisory activities.
You will occasionally carry out internal projects to support DNB's supervisory work.
Hier doe je dat
Your work environment
As a financial risk specialist, you will be based in Amsterdam. DNB is part of the SSM, through which the ECB is ultimately responsible for supervision of all euro area banks. The ECB directly supervises the largest European Significant Institutions. Working for the SSM means that you will regularly travel abroad for meetings and trainings. This will be an essential part of the job, together with an environment that offers you a good work-life balance, whereby hybrid work is accommodated (partly from home and partly at the office).
You will work in DNB's European Banks Supervision Division (EUBA), which is engaged in supervising the Significant Institutions in the Netherlands. You will be part of a multinational and multicultural team. Your colleagues have diverse backgrounds such as economists, legal experts, certified auditors, econometricians and IT specialists. The atmosphere is open, informal and amicable, and everybody understands the importance of collaboration and teamwork.
Dit breng je mee
Your profile
At DNB you will be working together with dedicated professionals. You need to be decisive and have strong analytical skills. Our supervisors have an ability to exert influence and make an impact on the institutions they supervise. You therefore should have highly effective powers of persuasion, you are comfortable with backing up your claims analytically, you are good at maintaining professional relationships and have a clear communication style. You always remain critical, keep asking questions and can hold your ground in difficult discussions. Above all, you are a team player: you are at ease with sharing your knowledge and findings with your colleagues so your team can perform better.
What else are we looking for?
You hold a Master's degree in economics, econometrics, finance, or any other similar quantitative branch of study.
You have 2-5 years of professional experience in the field financial risk management and/or banking supervision. 
You can establish and maintain contacts with relevant stakeholders and are at ease in a multicultural environment.
You have some knowledge and experience in dealing with the following topics: credit risk, operational risk and IT risk.
You have experience in setting priorities and working under time pressure.
You are able to work with datasets.
You have an advanced (C1) command of English and an intermediate (B1) command of the Dutch language, according to the Common European Framework of Reference for Languages.
Dit bieden we je
This is what we offer you
A 36-hour working week right at the heart of today's financial and economic current events. With a reliable and socially involved employer in Amsterdam, who constantly responds to the changing requirements of our environment. And that continuously innovates. As an institution, we are at the heart of society. Our people are driven and involved in their work within a social context. We see a diverse and inclusive work environment as one of the conditions for being successful as an organization and continuing to achieve our goals. Wondering how we do it and what our colleagues think about it? Read and watch more here. This will offer you a wealth of opportunities to develop and gain new experiences, both in the Netherlands and abroad. You will initially be working on a one-year contract, with the prospect of an extension, provided you have performed well and our organisation has not undergone any changes that affect your job.
The other excellent terms and conditions of employment for this position are:
A salary of at least € 3.480.-- and a maximum of € 5.760.-- gross per month, based on a 36-hour working week. Among other things, the final salary will depend on your expertise and experience.
A 13th monthly salary, an 8% holiday allowance calculated on your 13-months' salary and a freely disposable personal budget of 5.9% of your 12-months' salary.
Your pension entitlements will accrue under a career-average scheme including provisional indexation, with a 6.54% employee contribution.
Full reimbursement of your public transport commute.
Plenty of opportunities for professional and personal development through education and training.
A healthy work-life balance. In this position, it is possible to divide your working week into 4 9-hour days.
Zo solliciteer je bij DNB
01 -

Verstuur je sollicitatie

Na het versturen van je sollicitatie ontvang je direct een ontvangstbevestiging per e-mail. Binnen twee weken ontvang je een inhoudelijke reactie op je sollicitatie.
02 -

E-assessment

Voor de meeste vacatures vragen wij je om een online assessment te maken voorafgaand aan het eerste gesprek. Het assessment bestaat uit cognitieve testen en/of een persoonlijkheidsvragenlijst, en kun je gewoon thuis uitvoeren.
03 -

Eerste gesprek

Tijdens dit gesprek leren we elkaar beter kennen. Dit gesprek vindt meestal plaats met de manager of een ervaren teamlid van de afdeling waar jouw vacature uitstaat en een recruiter.
04 -

Tweede gesprek

Wanneer zowel jij als wij positief zijn na het eerste gesprek zien we je graag nogmaals terug. Bij dit vervolggesprek zijn meestal een andere manager uit dezelfde divisie en een (senior) teamlid van de afdeling waar jouw vacature uitstaat aanwezig.
05 -

Casus, derde gesprek en/of assessment

Solliciteer je op een functie als toezichthouder of beleidsmedewerker? Dan wordt het eerste of het tweede gesprek vaak gecombineerd met het maken van een schrijfopdracht of een case study. Dit hoor je uiteraard ruim van tevoren. Afhankelijk van het niveau van de functie kan er nog een derde gesprek met de divisiedirecteur en/of een functiegericht (extern) assessment plaatsvinden.
06 -

Arbeidsvoorwaardengesprek

Past DNB bij jou? En ben jij de juiste persoon voor de functie? Dan doet de recruiter je een contractaanbod tijdens het arbeidsvoorwaardengesprek. DNB valt als overheidswerkgever onder de Wet normalisering rechtspositie ambtenaren (Wnra). Dit bekent dat medewerkers van DNB de ambtenarenstatus krijgen. Dit wordt tijdens het arbeidsvoorwaardengesprek toegelicht. 
07 -

Screening

Na de arbeidsvoorwaardelijke overeenstemming volgt een screening. Het specifieke screeningsprofiel vind je terug in de vacaturetekst. Hier kun je meer informatie vinden over de screening.
08 -

Welkom bij DNB

Na het ondertekenen van je contract heten wij je van harte welkom bij DNB! Dit doen we met een introductieprogramma, waarin je kennismaakt met onze organisatie en je nieuwe collega's. Het interactieve programma bestaat onder andere uit twee introductiedagen. 
Solliciteer nu!
Apply now!
If working with an impact as a financial risk specialist appeals to you, then don't wait but send us your job application straight away! Please send us your motivation letter and full cv  no later than 29 November 2022.
Would you like to get to know us a little better? Watch the videos and testimonials from colleagues here and listen to our podcasts. Do you have any questions before you apply? Below are our contact details, we are happy to tell you more!
The selection procedure includes an e-assessment. For the judicial screening, this position is divided into profile 2a. More information about the screening can be found on this page (information only available in Dutch).
The purpose of this vacancy is application, not acquisition.
Master

36 uur

Financieel risicomanagement

Werkervaring: Professional

€ 3.480 - € 5.760 bruto p.m.

Reageer uiterlijk 29 november 2022
Solliciteer direct
Heb je nog vragen over deze vacature?
Shahin Kamalodin
hiring manager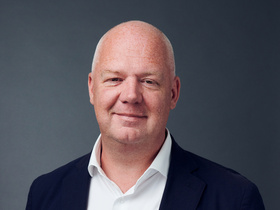 Bart Meel
recruiter
Andere interessante vacatures
Zorg dat grote Europese banken hun risico's in Nederland goed beheersen als toezichthouder buitenlandse banken bij DNB.

Master

36

Financieel risicomanagement

€ 3.480 - € 5.760 bruto p.m.

Het verschil maken in de dynamische wereld van pensioenfondsen en verzekeraars als junior specialist financiële risico's bij DNB.

Master, PhD

36

Financieel risicomanagement

€ 3.490 bruto p.m.

Unique and challenging position for an internal credit risk model expert in the on-site banking supervision at DNB.

Master, PhD

36

Financieel risicomanagement

€ 4.050 - € 6.650 bruto p.m.
Verhalen van onze medewerkers