Vacature

Supervisor / credit risk expert in on-site banking supervision
Master

36 uur

Financieel risicomanagement

Werkervaring: Professional

€ 3.800 - € 6.200 bruto p.m.

Reageer uiterlijk 3 januari 2022
Solliciteer direct
As a supervisor / credit risk expert at DNB, you will conduct in-depth on-site inspections at banks into the management of credit risks.
Jij hebt impact
Make an impact!
As a supervisor/credit risk expert you do so by participating in targeted on-site inspections at banks. These intrusive, in-depth inspections motivate the banks to adequately manage their credit risks. You will be dealing with all aspects of the lending process, from acceptance to provisioning and sales, and with a wide range of assets, from mortgages and SME loans to complex financing structures. Your expertise helps to ensure that banks can continue to support households, businesses and projects through their lending in the long term.
This is what you will be doing as a supervisor/credit risk expert at DNB
You will assess the set-up and practical effectiveness of credit risk management in specific portfolios of Dutch and international banks. You will conduct these inspections on-site, at the banks' premises, as well as in a more hybrid form (on-site/off-site). You will be working in project teams of varying composition, comprising DNB colleagues and other supervisors working with the Single Supervisory Mechanism (SSM) of the European Central Bank (ECB).
During the inspections, you will assess documentation on the structure of the organisation and its processes, hold interviews with experts and the (senior) management of the bank, analyse granular data on the characteristics of the loans in the portfolio being examined, and review selected credit files. Based on your findings you will report on a bank's credit risk management, the extent to which the bank acknowledges credit deterioration and its prudential allocation of provisions. You will share your observations with the relevant account supervisors and advise them on the appropriate supervisory strategy. In many cases your findings will prompt them to take supervisory action.
Your analyses demonstrate a keen awareness of current risks and new developments. Key issues that will require attention in the period ahead are the management of credit risk for credit portfolios affected by COVID-19, the determination of an adequate level of provisioning in line with new international accounting standards (IFRS9), the increasing use of complex algorithms in credit models and the sustainability of credit portfolios.
Based on your specialist expertise and the practical experience you gained in your previous positions, you will provide advice to your fellow supervisors. Their questions may vary widely: from the interpretation of laws and regulations, to assessment of practical applications, follow-up of credit risk inspections and the development of new examination techniques. You will also contribute to reinforcing the SSM's supervisory methodology and designing and implementing thematic examination programmes.
Dealing with many different banks within the Netherlands and abroad, no two days will ever be the same, and every examination or inspection will bring its own, different challenges. You will discuss matters at the highest level with the banks' senior management and management and supervisory board members.
This is what your job involves:
Assessing the management of credit risks at banks based on inspections, reports, interviews and quantitative risk analyses on the basis of granular data and other input.
Conducting complex, in-depth quantitative analyses, contributing to benchmarking studies, developing analytical tooling and research methods, at DNB as well as in international working groups.
Discussing your work at the highest level with the banks' management board members, senior management, and other staff members. Probing further to identify and understand underlying challenges.
Advising DNB's account supervisors, SSM supervisors and DNB's Governing Board on credit risk-related matters and the necessary follow-up.
Hier doe je dat
This is where you will be working
You will be working in a team of 14 colleagues within the Credit Risk (CR) department, our expert centre for the risks related to credit, securities, restructuring and provisions for credit loss at banks. CR is part of the On-Site Supervision and Banking Expertise (OSBE) Division. This division carries out our inspections at banks in the Netherlands and elsewhere in the EU and with its expertise supports other banking supervision divisions. On behalf of DNB, OSBE contributes its expertise to meetings with other SSM supervisors. The OSBE Division employs around 90 committed professionals with various backgrounds and nationalities. Its seven departments work closely together in open, informal, pragmatic and efficient teams. DNB forms part of the SSM of the ECB and the national competent authorities of the 19 euro area countries.
Working for the SSM means that you will have to travel abroad for training, on-site visits and other activities from time to time, and possibly also for longer periods during on-site inspections. This will be a characteristic element of the job, together with an environment that offers you a good work-life balance. Working for the SSM means working in multinational, multicultural teams and in various national partnership structures. Knowledge of other official EU languages besides Dutch and English would be a significant advantage.
Dit breng je mee
This is what we need from you
At DNB you will be working together with other professionals with high-calibre skills and expertise. That is why it is important you have strong problem-solving and analytical skills and are inquisitive.
You have affinity with figures and complex quantitative analyses. You enjoy a 'hands-on' approach towards challenging a bank's reporting, models and risk assumptions. 
As a professional, you are able to maintain a firm position in discussions while also being open to other views. You always remain critical, continue to ask questions and are able to hold your ground in difficult discussions.
Your judgement is transparent. Your views and findings are always well-argumented.
You have solid influencing and convincing skills. You are good at maintaining professional relationships and have a clear style of communication.
Last but not least, you are a team player who likes to be challenged and you are willing to contribute to a positive working atmosphere in the department.
What other characteristics are we looking for?
You have a university Master's degree in econometrics, finance, risk management, business administration, accountancy or another field with a strong analytical and quantitative component. 
You have experience with the development or assessment of models, stress testing, statistical analysis, scenario planning and/or dashboard development. You are proficient with programming languages such as R and Python. 
You have affinity with credit risk management. Prior experience with model-based aspects of credit risk at banks at a bank, supervisory authority or credit risk consultancy firm would be considered a strong asset. 
You have knowledge of relevant prudential laws and regulations, such as CRR/CRD and relevant EBA Guidelines.
You have an excellent command of English, both written and spoken. A good command of one or more other European languages is considered an advantage.
You have a good feel for relationships and adopt a sensitive approach in an intercultural environment. 
You have no objection to travelling to other SSM member states from time to time.
Dit bieden we je
This is what we offer you
A 36-hour working week right at the heart of today's financial and economic current events. With a reliable and socially involved employer in Amsterdam, who constantly responds to the changing requirements of our environment. And that continuously innovates. As an institution, we are at the heart of society. Our people are driven and involved in their work within a social context. We see a diverse and inclusive work environment as one of the conditions for being successful as an organization and continuing to achieve our goals. This will offer you a wealth of opportunities to develop and gain new experiences, both in the Netherlands and abroad. You will initially be working on a one-year contract, with the prospect of an extension, provided you have performed well and our organization has not undergone any changes that affect your job.
The other excellent terms and conditions of employment for this position are:
A salary of at least € 3.800,-- and a maximum of € 6.200,-- gross per month, based on a 36-hour working week. Among other things, the final salary will depend on your expertise and experience.
A 13th monthly salary, an 8% holiday allowance calculated on your 13-month salary and a freely disposable personal budget of 5.9% of your 12-months' salary.
Your pension entitlements will accrue under a career-average scheme including provisional indexation, with a 6.39% employee contribution.
Full reimbursement of your public transport commute.
Plenty of opportunities for professional and personal development through education and training.
A healthy work-life balance. In this position, it is possible to divide your working week into 4 9-hour days.
Zo solliciteer je bij DNB
01 -

Verstuur je sollicitatie

Na het versturen van je sollicitatie ontvang je direct een ontvangstbevestiging per e-mail. Binnen twee weken ontvang je een inhoudelijke reactie op je sollicitatie.
02 -

E-assessment

Voor de meeste vacatures vragen wij je om een online assessment te maken voorafgaand aan het eerste gesprek. Het assessment bestaat uit cognitieve testen en/of een persoonlijkheidsvragenlijst, en kun je gewoon thuis uitvoeren.
03 -

Eerste gesprek

Tijdens dit gesprek leren we elkaar beter kennen. Dit gesprek vindt meestal plaats met de manager of een ervaren teamlid van de afdeling waar jouw vacature uitstaat en een recruiter.
04 -

Tweede gesprek

Wanneer zowel jij als wij positief zijn na het eerste gesprek zien we je graag nogmaals terug. Bij dit vervolggesprek zijn meestal een andere manager uit dezelfde divisie en een (senior) teamlid van de afdeling waar jouw vacature uitstaat aanwezig.
05 -

Casus, derde gesprek en/of assessment

Solliciteer je op een functie als toezichthouder of beleidsmedewerker? Dan wordt het eerste of het tweede gesprek vaak gecombineerd met het maken van een schrijfopdracht of een case study. Dit hoor je uiteraard ruim van tevoren. Afhankelijk van het niveau van de functie kan er nog een derde gesprek met de divisiedirecteur en/of een functiegericht (extern) assessment plaatsvinden.
06 -

Arbeidsvoorwaardengesprek

Past DNB bij jou? En ben jij de juiste persoon voor de functie? Dan doet de recruiter je een contractaanbod tijdens het arbeidsvoorwaardengesprek. DNB valt als overheidswerkgever onder de Wet normalisering rechtspositie ambtenaren (Wnra). Dit bekent dat medewerkers van DNB de ambtenarenstatus krijgen. Dit wordt tijdens het arbeidsvoorwaardengesprek toegelicht. 
07 -

Screening

Na de arbeidsvoorwaardelijke overeenstemming volgt een screening. Het specifieke screeningsprofiel vind je terug in de vacaturetekst. Hier kun je meer informatie vinden over de screening.
08 -

Welkom bij DNB

Na het ondertekenen van je contract heten wij je van harte welkom bij DNB! Dit doen we met een introductieprogramma, waarin je kennismaakt met onze organisatie en je nieuwe collega's. Het interactieve programma bestaat onder andere uit twee introductiedagen. 
Solliciteer nu!
Apply now!
If working with an impact as a supervisor / credit risk specialist appeals to you, then don't wait but send us your job application straight away! Please send us your motivation letter and full cv no later than 3 January 2022.
Would you like to get to know us a little better? Watch the videos and testimonials from colleagues here and listen to our podcasts. Do you have any questions before you apply? Below are our contact details, we are happy to tell you more!
The selection procedure includes an e-assessment and a case study. For the judicial screening, this position is divided into profile 2a. More information about the screening can be found on the page Over ons > Sollicitatieproces (information only available in Dutch).
The purpose of this vacancy is application, not acquisition.
Master

36 uur

Financieel risicomanagement

Werkervaring: Professional

€ 3.800 - € 6.200 bruto p.m.

Reageer uiterlijk 3 januari 2022
Solliciteer direct
Heb je nog vragen over deze vacature?
Bas van der Veldt
hiring manager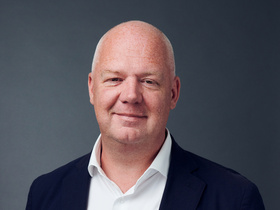 Bart van Meel
recruiter
Andere interessante vacatures
Maximaliseer data-gedreven werken en realiseer daarmee onze digitale ambitie als product owner bij DNB.

Bachelor, Master

36

Financieel risicomanagement

€ 4.200 - € 6.400 bruto p.m.

Zet jouw klantgerichtheid en accuratesse in om onze beleggingsprocessen te ondersteunen als medewerker business operations bij DNB.

Bachelor

36

Financieel risicomanagement

€ 3.000 - € 4.500 bruto p.m.

Stel het klantbelang voorop en zet je oplossingsgerichtheid in als medewerker client services bij DNB.

Bachelor

36

Financieel risicomanagement

€ 3.000 - € 4.500 bruto p.m.
Verhalen van onze medewerkers
Ivy - beleidsmedewerker resolutie
Hoe bescherm je spaarders van een bank in problemen?
Bekijk het verhaal
Kaz - toezichthouder specialist
Hoe beoordeel je risico's van complexe derivatenconstructies?
Bekijk het verhaal
Saskia - projectleider insurtech
Wat zijn kansen van technologische innovaties bij verzekeraars?
Bekijk het verhaal