DNB in-house day: Post-pandemic stress test
Get acquainted with the crisis-response work of the Financial Markets, Financial Stability and Economic Policy and Research divisions!
The economy is showing a strong recovery from the COVID-19 pandemic. The outlook is good, but the vulnerabilities and risks for the financial system are growing. Inflation is rising, the rise in Dutch house prices has accelerated and concerns on infections and a new virus variant are playing up once again. Until now, bank's capital positions are solid, but will they remain resilient when the economic recovery slows and monetary and fiscal policies are phased out?
In the in-house day of the Financial Stability, Financial Markets, and Economic Policy and Research divisions, you are in control. You design your own post-pandemic stress test, execute it and decide whether or not to take further steps. It is your job to analyse risks and, together with other participants, ensure that financial stability is not compromised.
Before you will conduct your own post-pandemic stress test, you will gain a better understanding as to how three important divisions within DNB conduct their activities.  You will also learn more about DNB as an employer, and employment possibilities as an intern, starter or trainee.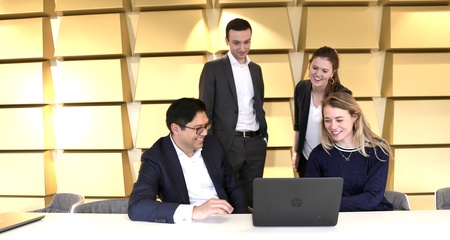 Programme
Wednesday 8th of December 2021, from 13.00 tot 17.00 at DNB in Amsterdam.
13:00 – 14:00: Presentation on working at DNB
14:00 – 16:15: Case: Post-pandemic stress test  
16:15 – 18:00: Drinks
Who is the day meant for?
You are a master's student or have recently obtained your master's degree in economics, econometrics, finance or another relevant area, and you are interested in the financial sector.
Register
It's possible to apply untill monday the 6th of December. there is a maximum of 25 participants. In case of more participants, then there will be a selection based on the CV's and we will let you know if you are selected on monday the 6th of December.
* in case of an error while registrating on our website, please let us know and send your resume to campusrecruitment@dnb.nl. We will add you manually.