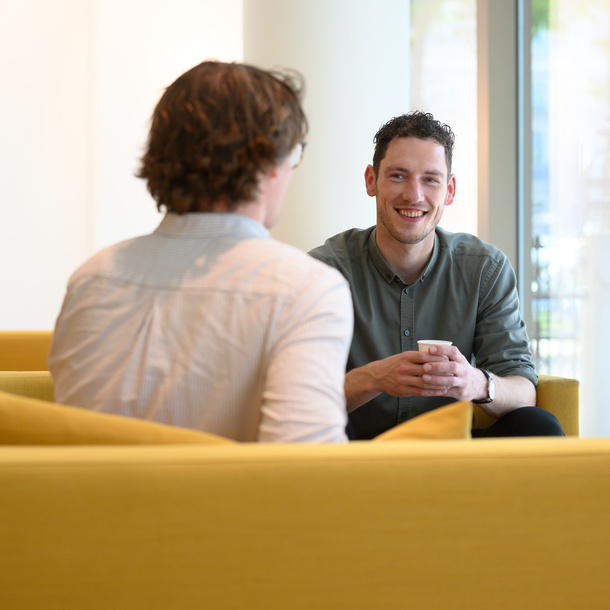 Working on solutions as a trainee?
Due to recent developments with regards to the Covid-19 virus, DNB has adjusted its policy for meetings including the recruitment procedure for the DNB traineeship and the Data & Technology trainee programme. Your health and that of our staff is our primary concern, which is why we will strictly adhere to the guidelines issued by (RIVM and) our government. This means that the scheduled selection days will proceed in an adjusted format, including online interviews. We have no doubt that the process of getting to know each other will proceed uninhibited.
Data & Technology trainee programme Start date of the Data & Technology trainee programme is 1 February 2022. The traineeship is currently not open for registration.
DNB Traineeship Start date of the traineeship is 1 September 2021. Registration will open on 1 April 2021.
Got any questions or just curious to learn more about our current trainees' journeys? Feel free to get in touch with any of the listed liaisons or sign up for a virtual cup of coffee with our trainees!
Do you want to have an impact as a DNB trainee?
Joining DNB means having an impact on financial stability and sustainable wealth. Our traineeship offers the unique opportunity to work on a wide range of financial-economic issues that are current and substantive as well as highly socially relevant.