Do you want to get to know DNB before graduating?
We offer hands-on and research/graduate internships for talented and motivated bachelor's and master's students. DNB allows you to gear your internship to your personal and educational needs. You will perform assignments independently and become a fully-fledged part of the team. As a result, you will gain valuable work experience while discovering whether a position at DNB is something you aspire.
Stories of our interns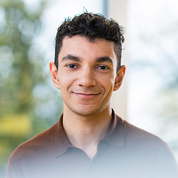 Want to learn more or apply?
Below you will find a number of frequently asked questions and our current internship vacancies.
Why should I opt for an internship at DNB?
What educational background do I need to apply for a DNB internship?
What is the difference between a hands-on and a research/graduate internship?
Will I get a trainee allowance from DNB?
Can I continue to work at DNB after my internship?
I'm not a native Dutch speaker. Is it possible to apply for an internship at DNB?
I have another question; how can I get an answer?