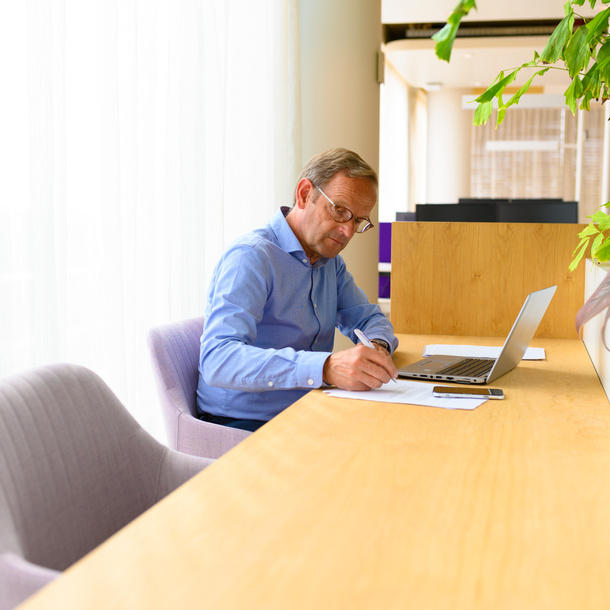 Non-financial risk management
Poorly chosen and/or executed financial policies put any company in jeopardy. Non-financial risks can also endanger a company. These may include poorly designed processes, outdated systems, unqualified staff or a culture of fear. Your supervisory activities will focus on averting or rectifying such situations.
As a central bank and supervisory authority, it goes without saying that DNB focuses on risks to the financial system. What if interest rates change, for example, or if a recession is imminent? At DNB we also investigate and analyse non-financial risks. These are risks stemming from people, systems, processes and external factors. They can endanger an otherwise healthy corporate culture, and eventually have a negative impact on financial stability. You can help to avert such situations as a non-financial risk management professional.
Healthy institutions
Non-financial risks can endanger sound business operations, which is why we investigate such risks. These risks may be present in an institution's business model, its strategy, governance structure, IT systems or in the behaviour and culture of its employees. Our professionals create a detailed inventory of current and potential risks in order to get to the essence of highly complex issues, and they take measures to mitigate the risks as necessary. Their task is formidable, as they are generally responsible for supervising multiple institutions simultaneously.
A culture for you?
Our people are driven and critical. They are highly analytical, and they are exceptionally persuasive. They believe in their mission and do not stop until they have achieved their objectives. Do you see yourself working in a culture like ours? Take a look at the vacancies below or sign up for our job alert.
Stories of our employees