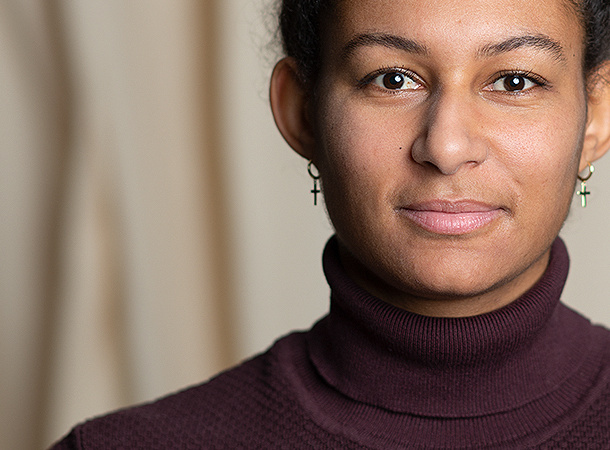 A diverse organisation in a diverse society: that is what De Nederlandsche Bank aspires to be. An inclusive organisation in which everyone feels welcome, can be themselves and in which everyone is able to develop their talents and perform to the best of their abilities.
That is why we strive for more diversity in the broadest sense of the word: all aspects in which people can differ from each other, visible and non-visible. Consider cultural backgrounds, religious beliefs, sexual orientation, gender identity or gender expression, age, education, experience. It is our firm belief that more diversity – more perspectives – will help us do our work even better. And given our organisation's role in society, we believe it is important that our employees reflect our diverse society as closely as possible. However, to actually make the most of the advantages offered by diversity, it is essential to have an inclusive work environment where everyone feels they belong and can be themselves. We are committed to this.
Working towards a diverse and inclusive work environment
In order to take concrete steps, we translate our ambition on diversity and inclusion into our policies and work processes. For example, diversity is a standard topic of discussion in management appointments. We offer employees the opportunity to take two days of special leave annually for a holiday that matches their philosophy of life or religious beliefs. We also have a Diversity Board, to advise on the execution and implementation of our diversity policy and to further promote the importance of diversity and inclusion in all parts of our organisation.
The various employee networks within DNB also strengthen diversity and inclusion within our organisation, such as JongDNB, DNB Pride, DiverseDNB and Female Capital. Read more about these networks for and by our employees at the bottom of this page.
Opportunities and dilemmas
We are taking steps to create a safe, inclusive work environment where all colleagues can be themselves and feel at home. We recently published our Out & Proud Statement, in which we speak out for LGBTIQ+ inclusion and against intolerance. We also strive for more women in leadership, more cultural diversity and we want to provide more job opportunities for people with disabilities. By focusing on possibilities for the latter group, we want to be an employer that reduces the distance to the labour market.
Becoming and being a diverse and inclusive organisation is something you do together, involving all employees. There are also dilemmas. In these videos, we present Diversity & Inclusion dilemmas to some of our employees, who respond in a personal capacity.
Inspiring networks
By sharing expertise and experience we may enrich one another. That is why many different (online) activities are organised at DNB, such as workshops, seminars, lunches and receptions. In addition, we have several networks by and for employees:
Questions or suggestions about diversity or inclusion? 
Contact us