DIT is DNB
The Digital Ambition
Virtually every IT professional within the financial services industry is directly or indirectly involved with the work of DNB. A good reason to invite interested parties to get a glimpse of DNB's Data & Information Technology (DIT) division.
Last June, a successful edition of the DIT is DNB event took place. Arjen de Graaf talked about the digital ambition of DNB. Inge van Dijk's keynote was about the digitization of the payment system, a process that has been changing rapidly in recent years, and the social and IT challenges that this entails. At the roundtable discussions, the professionals present discussed the challenges and current themes in the sector.

Did you miss this edition and want to be there next time? Then sign up for the update to be the first to attend!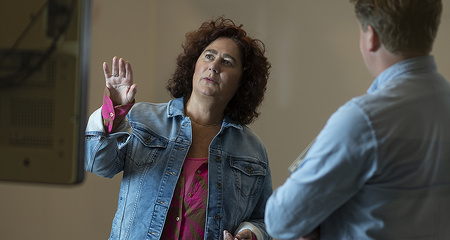 Sign up
We will make sure you are the first to know about upcoming DIT is DNB events and other opportunities to take a look inside DNB.