Vacancy

Financial stability policy advisor
Master, PhD

36 hours

Economy and policy

Work experience: Professional

€ 3.390 - € 6.470 gross p.m.

Apply no later than 5 July 2022
Apply now
Enter the global playing field of financial stability as a policy adviser at DNB.
You will have an impact
At DNB your work has an impact on financial stability and sustainable prosperity. We have a major responsibility in this macroprudential area in the Netherlands. The financial crisis taught us a clear lesson: we must look not only at the stability of individual institutions, but also at the financial system as a whole. In doing so, we consider financial stability risks in amongst others the banking sector. Your analyses will have a visible impact and a direct influence on policy, both nationally and internationally!
This is what you will be doing as a DNB policy adviser
The complexity of the financial system requires a comprehensive view and excellent risk analyses, all translated into effective policy. As a policy adviser, you will work closely with our Executive Board, meaning you will become very well acquainted with the global playing field. You will be engaged in key societal issues in the field of macroprudential policy and financial stability.
This is what your job involves
You identify and analyse financial stability risks in the financial sector, with a focus on banks, using new and existing data sources and models and solid knowledge of the regulatory framework. 
You advise our Executive Board and international policy makers on the required policy response.
You coordinate projects, involving national and international files and working groups.
Based on your area of expertise you prepare our management and Executive Board for meetings of various international policy forums such as the ECB, ESRB, BIS and FSB.
You actively participate in national and international meetings.
You write appealing articles and prepare presentations.
This is where you will be working
You will work as a policy adviser in the Financial Stability Division, International Financial Architecture department in Amsterdam. We are a young, highly educated and enthusiastic team. Twelve policy officers work together intensively, both within our own division and with DNB colleagues from other divisions. The atmosphere is informal and collegial; we emphasise autonomy and individual responsibility. The development of professional expertise and personal effectiveness is of paramount importance to us, as reflected in extensive training opportunities on offer. We have an active policy in place for job rotation and relevant international secondments. We encourage participation in national and international meetings, expert groups and seminars/conferences.
At DNB we work in a hybrid manner. Our office in Amsterdam is our home base, the place where we meet, where we share knowledge and work (together). At the same time, there is also plenty of room to choose a workplace and -time where we can do our work best and where we can add as much value as possible. And of course we ensure that you can also work excellently at home with a laptop, telephone and a good home workplace design.
This what we need from you
You can interpret complex subject matter and develop it into clear, structured and comprehensible analyses. You identify connections between policy themes. You work closely with the Executive Board and you are able to collaborate effectively with internal and external stakeholders thanks to your excellent communication and social skills. You have an excellent sense for the nuances of policy and you are highly sensitive to political relationships. You do not hesitate to take the initiative and you are persuasive.
What else are we looking for?
You have a university Master's degree, for example in finance, financial economics, econometrics or general or macro-economics, and three to seven years of relevant work experience. A PhD degree and/or knowledge of (banking) supervision are a plus!
Preferably you already have international study or work experience and are knowledgeable about financial markets and/or financial institutions.
You have an excellent command of spoken and written English and are willing to learn Dutch.
This is what we offer you
A 36-hour working week right at the heart of today's financial and economic current events. With a reliable and socially involved employer in Amsterdam, who constantly responds to the changing requirements of our environment. And that continuously innovates. As an institution, we are at the heart of society. Our people are driven and involved in their work within a social context. We see a diverse and inclusive work environment as one of the conditions for being successful as an organization and continuing to achieve our goals. This will offer you a wealth of opportunities to develop and gain new experiences, both in the Netherlands and abroad. You will initially be working on a one-year contract, with the prospect of an extension, provided you have performed well and our organisation has not undergone any changes that affect your job.
The other excellent terms and conditions of employment for this position are:
A salary of at least € 3.390.-- and a maximum of € 6.470.-- gross per month, based on a 36-hour working week. Among other things, the final salary will depend on your expertise and experience.
A 13th monthly salary, an 8% holiday allowance calculated on your 13-month salary and a freely disposable personal budget of 5.9% of your 12-months' salary.
Your pension entitlements will accrue under a career-average scheme including provisional indexation, with a 6.54% employee contribution.
Full reimbursement of your public transport commute.
Plenty of opportunities for professional and personal development through education and training.
A healthy work-life balance. In this position, it is possible to divide your working week into 4 9-hour days.
Apply now!
If working with an impact as a Financial stability policy adviser appeals to you, then don't wait but send us your job application straight away! Please send us your motivation letter and full cv  no later than 5 July 2022.
Would you like to get to know us a little better? Watch the videos and testimonials from colleagues here and listen to our podcasts. Do you have any questions before you apply? Below are our contact details, we are happy to tell you more!
For the judicial screening, this position is divided into profile 2, more information about the screening can be found on the page Over ons > Sollicitatieproces (information only available in Dutch).**
The purpose of this vacancy is application, not acquisition.
Master, PhD

36 hours

Economy and policy

Work experience: Professional

€ 3.390 - € 6.470 gross p.m.

Apply no later than 5 July 2022
Apply now
Do you have a question about this vacancy?
Saskia Vries
Hiring Manager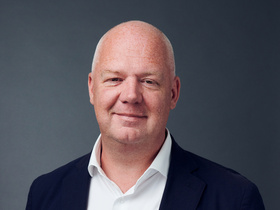 Bart Meel
Recruiter
Related vacancies
Enter the global playing field of financial stability as a policy adviser at DNB.

Master, PhD

36

Economy and policy

€ 3.390 - € 6.470 gross p.m.
Stories from our employees