Vacancy

IT and operational risk expert
Master

36 hours

IT and data

Work experience: Professional

€ 3.390 - € 6.470 gross p.m.

Apply no later than 1 June 2022
Apply now
Unique and challenging role in European banks supervision as IT and operational risk expert at DNB.
You will have an impact
Do you want your work to have an impact on financial stability and on the banking sectors ability to support to sustainable growth? As an IT and operational risk expert at DNB, you can do so by leveraging on your analytical and (inter)personal skills in a stimulating and professional environment. You will be at the centre of European banking supervision dynamics, and will supervise major Dutch banks. You will be part of an intercultural team of European supervisors, in a changing and challenging environment.
This is how to do that as an IT and operational risk expert at DNB
You will work within the Single Supervisory Mechanism (SSM), where together with your colleagues from the European Central Bank (ECB) and other euro area countries, you will exercise supervision over one of the Dutch systemically important banks. You will be part of the European Joint Supervisory Team (JST), an energetic team of international supervisors. Within the team, you will assess how the bank is able to manage and control IT and operational risks, and analyze how these risks may impact the business model and strategy of the bank. Also, you are expected to identify new risks based on developments in the sector such as cybersecurity, cloud computing, and Fintech.
What exactly does the position entail?
You will supervise the bank's multi-year IT strategy, and assess this against the business model and the group structure of the bank.
As an IT expert, you perform the assessment of the bank's ability to manage IT risk and the corresponding governance arrangements.
Next to assessing IT risks, you also contribute to the assessment of data quality and management of operational risks.
You will have discussions with the bank's (senior) management and other staff members. You are capable of probing further to identify and understand the underlying challenges.
You have a prominent role within the team with regard to knowledge sharing and with other experts with the supervisory in your field of expertise.
You contribute to DNB's digital ambitions, for example by closely monitoring innovative developments in the sector and responding to them in your supervisory activities.
This is where you will be working
As an IT and operational risk expert, you will be based in Amsterdam. DNB is part of the Single Supervisory Mechanism (SSM), through which the ECB is ultimately responsible for supervision of all euro area banks. The ECB directly supervises the largest European banks, the Significant Institutions (SIs). Working for the SSM means that you will have to regularly travel abroad for training, on-site inspections and other activities. This will be a characteristic element of the job, together with an environment that offers you a good work-life balance.
You will work in the European Banks Supervision Division (EUBA), which is engaged in supervising Significant Institutions. You will be part of an international and intercultural team. Your colleagues are from different countries and comprise economists, legal experts, econometricians and IT specialists. The atmosphere is informal and amicable, and everybody understands the importance of cooperation.
This what we need from you
At DNB you will be working together with dedicated professionals. You need to be decisive and have strong analytical skills. Our supervisors have an unparalleled ability to exert influence. You therefore should have highly effective powers of persuasion, you are good at maintaining professional relationships and have a clear communication style. You always remain critical, keep asking questions and can hold your ground in difficult discussions. Above all, you are a team player: you are at ease with sharing your knowledge and findings with your colleagues so as to ensure your team can perform better.
What else are we looking for?
You hold a Master's degree in a relevant area of expertise, such as Information Technology, Artificial Intelligence, Information Management or Business Economics.
You have a minimum of 3-7 years of professional experience in the field of banking risk management and/or other financial services. 
You can establish and maintain contacts with relevant stakeholders and are at ease in a multicultural environment.
You have experience in setting priorities and working under time pressure.
You are able to work with datasets using various supervisory tools.
You have an advanced (C1) command of English and an intermediate (B1) command of the Dutch language, according to the Common European Framework of Reference for Languages. If you have no command of Dutch yet, you should be willing to learn the language quickly.
This is what we offer you
A 36-hour working week right at the heart of today's financial and economic current events. With a reliable and socially involved employer in Amsterdam, who constantly responds to the changing requirements of our environment. And that continuously innovates. As an institution, we are at the heart of society. Our people are driven and involved in their work within a social context. We see a diverse and inclusive work environment as one of the conditions for being successful as an organization and continuing to achieve our goals. This will offer you a wealth of opportunities to develop and gain new experiences, both in the Netherlands and abroad. You will initially be working on a one-year contract, with the prospect of an extension, provided you have performed well and our organisation has not undergone any changes that affect your job.
The other excellent terms and conditions of employment for this position are:
A salary of at least € 3390.-- and a maximum of € 6470.-- gross per month, based on a 36-hour working week. Among other things, the final salary will depend on your expertise and experience.
A 13th monthly salary, an 8% holiday allowance calculated on your 13-month salary and a freely disposable personal budget of 5.9% of your 12-months' salary.
Your pension entitlements will accrue under a career-average scheme including provisional indexation, with a 6.54% employee contribution.
Full reimbursement of your public transport commute.
Plenty of opportunities for professional and personal development through education and training.
A healthy work-life balance. In this position, it is possible to divide your working week into 4 9-hour days.
Apply now!
If working with an impact as an IT and operational risk expert appeals to you, then don't wait but send us your job application straight away! Please send us your motivation letter and full cv.
Would you like to get to know us a little better? Watch the videos and testimonials from colleagues here and listen to our podcasts. Do you have any questions before you apply? Below are our contact details, we are happy to tell you more!
The selection procedure includes also an e-assessment. For the judicial screening, this position is divided into profile 2a. More information about the screening can be found on the page Over ons > Sollicitatieproces (information only available in Dutch).
The purpose of this vacancy is application, not acquisition.
Master

36 hours

IT and data

Work experience: Professional

€ 3.390 - € 6.470 gross p.m.

Apply no later than 1 June 2022
Apply now
Do you have a question about this vacancy?
Pieter Zeijlemaker
Hiring Manager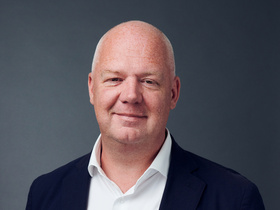 Bart van Meel
Recruiter
Related vacancies
Influence the global playing field of financial stability as a policy adviser at DNB.

Master, PhD

36

Economy and policy

€ 3.390 - € 6.470 gross p.m.

Unique and challenging role in European banks supervision as IT and operational risk expert at DNB.

Master

36

IT and data

€ 3.390 - € 6.470 gross p.m.
Stories from our employees