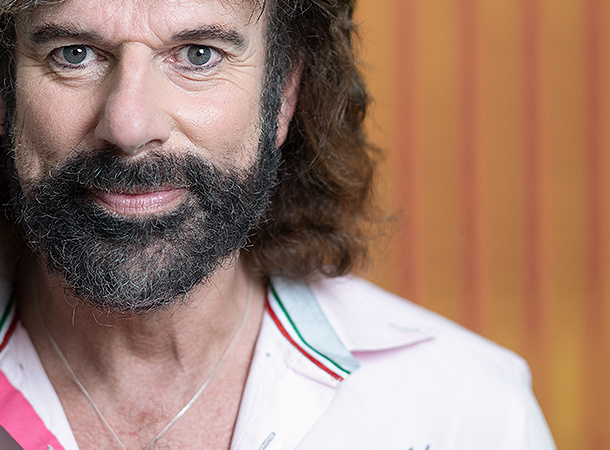 "People tend to think of DNB as a stuffy organisation where everyone wears a dark-grey suit. Not me! I like to wear a colourful shirt and jeans to work. I love a joke now and then and I can be quite exuberant. There's room for that here at DNB. Here, you can be who you are, you don't have to fit into a mould. Diversity is encouraged, it's seen as a positive thing.
Another example: I am a management assistant. There are not many men in similar positions here, but in my experience it's never been perceived as unusual or uncomfortable. On the contrary, many female colleagues like having a man on the team.
As a management assistant, you function as a link between colleagues. You ensure that everything runs smoothly. That's my philosophy when planning meetings and appointments and taking care of all the details, from booking a meeting room to getting input on all the agenda items. I'm also in charge of external correspondence. My colleagues need to have confidence in my abilities. They need to know that I'll get things done and keep all processes in motion without them having to worry about it. I want them to see me as their rock.
Always busy
I have been working at DNB for 25 years. That sounds like a long time, but it has really flown by. Things are always busy around here, there is always something going on. I have experienced a few organisational changes through the years and the content of my work has of course changed over time. As a management assistant, I also now have more responsibility. You work much more independently these days than in the past. The managers and other colleagues I work for know that they can rely on my expertise. I feel really good about that.
At DNB, you can be who you are.
There are plenty of opportunities for personal and professional development at DNB. I have attended various courses and workshops, not only in my own field of expertise – think of courses in Dutch spelling/grammar and Business English – but also in the area of personal development, such as assertiveness training. Soon I hope to go on a secondment at one of the organisations we work closely with, to take a look behind the scenes somewhere else for a while.
Team spirit
We have a great team. Nine management assistants work in my division. Most of us work remotely part of the time, but we call every morning to check how everyone is doing. If one of us can't work something out, there's always someone available to brainstorm with, no matter whether the issue is work-related or something personal. That's a reassuring thought.
I value DNB as an employer very much. The salary is quite good, and there are all sorts of facilities available – a gym, for instance. And then there are all kinds of enjoyable social events throughout the year. During the coronavirus crisis, the management sent everyone touching gifts from time to time – flowers, a selection of coffees, that sort of thing. I find that incredibly kind and considerate. My manager also sent me a present on Secretary's Day. How cool is that!
Stories of our employees
Related vacancies
Unique and challenging position for an internal model expert in the on-site banking supervision.

Master, PhD

36

Financial risk management

€ 3.480 - € 6.650 gross p.m.