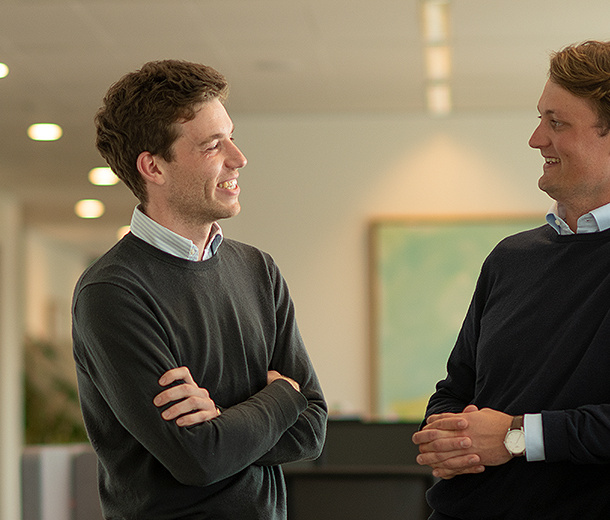 An international environment
You might not expect it from De Nederlandsche Bank, but people with over 30 different nationalities work at DNB. The DNB International network offers these international colleagues support and advice about the organisation, but also tells them more about Dutch culture, for example. In addition, within the Diversity Board, the network argues for the availability of sufficient English-language documentation throughout the organisation and provides Dutch language lessons.
Feeling part of DNB
DNB International wants all DNB employees, including those with an international background, to feel part of DNB. Anyone who is interested can sign up for the activities organised by the network without any obligation - even if they have no international background. The network thus helps DNB to develop further as an international organisation with a wide variety of different ideas, values and experiences.
Activities
DNB International organises a range of events, from easily accessible activities that connect DNB staff across the organisation to one-on-one sessions that provide inspiration, support and practical assistance. These include Language Cafés and International Cuisine Days, as well as presentations on how to pursue your international ambitions, and a mentoring programme. DNB International thus not only offers international colleagues a community they can be a part of, but also ensures that they are seen and heard in the organisation.
DNB International stories