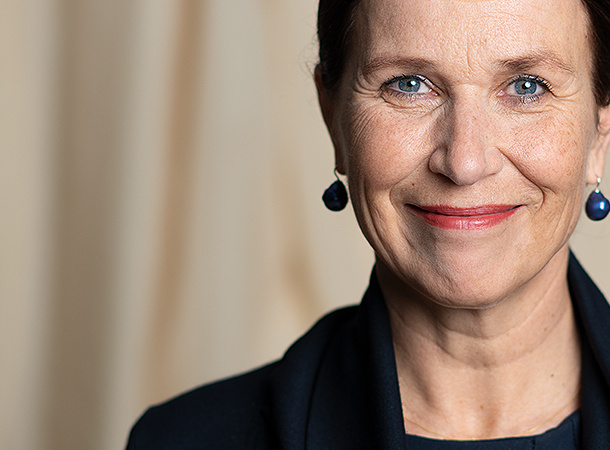 Anneloes
Chairperson of Female Capital
As women, we do not want to be different from men, but the differences do exist.
Support
"I have actually always been in the minority as a woman during the course of my career. Not necessarily a negative aspect, but I have found it difficult at times. You want to fit in, without selling yourself short. You also want to be assessed on the same basis and have the same opportunities as your other colleagues. That is why I have always felt the need to seek inspiration and support from other women at work. When I started working as a supervisor at DNB's Expert Centre on Fit & Proper Assessments four years ago, I found out DNB actually had its own women's network, Female Capital. I immediately subscribed to the mailing list and as of six months ago I am the network's chair.
Everyone is welcome
Female Capital focuses on women, but our events are open to everyone, regardless of age, gender, position or cultural background. The network was established to create awareness, to inspire, promote and connect. First and foremost, we want to make DNB employees aware of the differences that exist between men and women and how these differences manifest themselves in our work. As women, we do not want to be different from men, but it is important to realise that these differences do exist. Through lectures, workshops and discussions, for example, we want to inspire both women and men. We also organise activities with other women's networks. For example, we recently had a meeting with Women in Institutional Pensions on sustainability and diversity. Of course, this is not just a women's topic. It was therefore great to see that many men were also present.
I don't just want feedback on my social skills, I also want to hear how decisive I am.
Female feedback
Our activities try to bring about a real change in the work culture. Research shows, for example, that women often receive different feedback than men. As a woman, I do not only want to receive feedback on "feminine" qualities, such as my social skills or how well I cooperate with others. I also want to hear about my so-called "masculine" qualities, about how decisive or ambitious I am.
Masculine qualities are usually directly associated with men and feminine qualities with women. While this is not quite so clear-cut in reality, we often – consciously or not – tend to think in stereotypes. Also, we must move away from the idea that masculine qualities are "better": feminine qualities are equally valuable. This is why we organised a workshop on female feedback, going through scientific studies on the different types of feedback men and women typically receive, and giving practical tips on how to give gender-neutral feedback ourselves.
Balanced choice
Women are generally confronted with more choices than men. These choices have consequences for their further career development and related remuneration. When they have children, women are expected to work part-time more often than men, and are less likely to make a challenging step in their careers. In addition, women are still often the ones who arrange most affairs at home, which adds to the pile of tasks. I would very much like to encourage women who have stopped working, temporarily or otherwise, to go for it again. I think it is very important that they get the chance to fully return to the labour market.
We are not there yet
Of course, diversity is more than just gender diversity. Still, it is important to continue to focus on gender diversity. Fortunately, there are increasingly more examples of women in important and influential positions, but there certainly is still room for improvement. As long as the stereotypical good leader is a man, I believe that there is still a long way to go. And it is certainly not just about the top positions: gender diversity is important at all levels. I will continue to be committed to that."
Stories of our employees