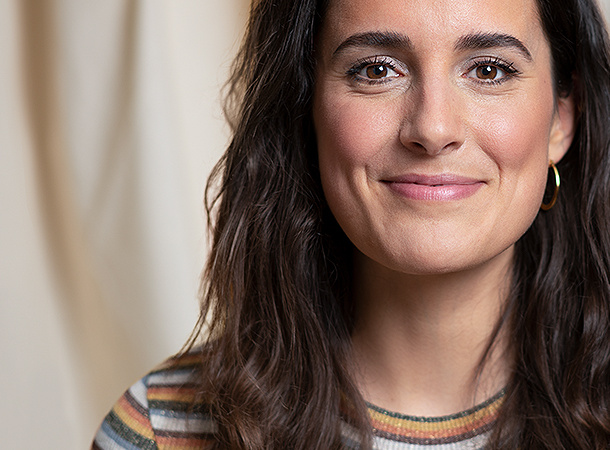 Roos
Member of the YoungDNB Liaison Committee
We not only do fun things together; JongDNB also acts as a sounding board.
A hit
"I have been working as a Resolution Division policy officer for almost a year now. With my degrees in history and international relations, I have a slightly different background than most of my colleagues. Still, in recent years I studied a lot of subjects relevant to my position. I did a research track in European integration and policy, among other things, and did an internship at the Ministry of Foreign Affairs. But it is not just the work that suits me; I also immediately felt at home at DNB. There are many young employees in the Resolution Division and one of my colleagues suggested to go to a JongDNB activity. When I did, I became a member almost instantly.
Connecting
JongDNB has around 600 members and is open to all DNB employees up to the age of 35. The network organises all kinds of content-related and social activities, such as lectures, get-togethers and even a skiing trip. The great thing about this network is that you get to know employees from different departments throughout the bank. As I already enjoyed doing something extra during my time as a student, I decided to also join a committee.
JongDNB's Liaison Committee brings young DNB employees into contact with each other by organising different activities. For example, we organised a "Tassie walk"' during the lockdown, where we were given a bag with food, drinks and a walking route. In addition, every third Thursday of the month we hold themed drinks at various locations and regularly organise activities together with other 'young' networks, such as Jong AFM and Jong OM.
Working from home often poses different problems for young people than it does for older employees.
Representation
As JongDNB unites young employees across the organisation, the network also acts as a sounding board. The network seeks views from young DNB employees and promotes our interests. For example, we were represented in the collective bargaining process by working together with the Employees' Association, but also in pension consultations.
Moreover, working from home due to the coronavirus measures often poses different problems for young people - myself included- than it does for older employees. As young people, we are more likely to live together with housemates in sometimes cramped apartments, and therefore often miss out on the luxury of having a separate office at home. Also, when working from home, you often miss "quickly asking a question to a colleague sitting next to you", because it all has to be done digitally. I appreciate the fact that JongDNB makes sure that the organisation does not ignore those kinds of issues.
Development
In addition to connecting and representing young people, JongDNB also contributes to the professional and personal development of young people. Training courses and peer reviews are organised regularly, and young employees can also be teamed up with a coach, a more experienced employee. I myself, for example, benefited a lot from the personal development course. As a young employee, I am at the start of my career. There is still so much that I want to learn and to network, and JongDNB offers plenty of opportunities to do so."
Stories of our employees