Nesrine - Sustainability policy officer
Societal and international themes
"After completing my Bachelor's degree in Educational Sciences, I soon knew that I wanted to deal with larger societal issues. Conflicts and opportunities in education, for example, preferably in an international framework. So I decided to pursue a Master's degree in International Development at the University of Amsterdam, where I immersed myself not only in international developments in the socio-economic domain, but also in themes such as gender and sustainability.  
I have broad interests, so I decided to keep an open mind and explore different sectors. I did not want just to study NGOs, which are a particular focus of my Master's. My mother has an economics background and was seconded to DNB for a while. She still recalls that period with great enthusiasm. Through her, I discovered that the bank employs people with all kinds of educational backgrounds, including in the social sciences and even astronomy! I found it enormously appealing that I could work on complex issues at a financial institution like DNB and have a real societal impact.   
Sustainability in operations in a broad sense
As a sustainability policy officer in internal operations, I deal with sustainability in its broadest sense, from major projects such as the renovation of our Amsterdam headquarters building and its energy supply, to DNB's carbon footprint and even making our catering operations more sustainable. How do we make our impact noticeable and measurable? More importantly, how can we reduce our negative impact and increase our positive impact? To answer these questions, I am in contact with colleagues throughout the bank and with colleagues from other European central banks. I also work with many different parties to achieve sustainability ambitions in the areas of the environment, inclusion and diversity, along with social return to create employment opportunities for people with a labour-market disadvantage. 
I am really looking forward to moving back to our renovated headquarters building in 2024. The round tower has been dismantled and will be repurposed with a community function elsewhere in Amsterdam. Part of the renovated building will also be open to the public, and the great thing about that is that we will then be able to communicate more directly about what we do. I am proud to be part of an organisation that is committed to a sustainable economy and that believes in the value of a sustainable legacy.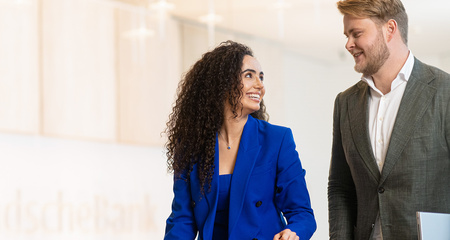 As a kid, I used to cycle past the bank and think: that's where all the gold is! That always made a big impression on me. Now I work there – how cool is that?
Making a difference on topical issues
I received a very warm welcome when I joined DNB. Everyone is always ready for a friendly chat, and if you have any questions about anything, a dozen colleagues are ready to help. I get a lot of energy from the people around me, which explains my keen interest in social and behavioural sciences. I always want to know what motivates people and why. In addition, I can use my knowledge and skills at DNB to make a real difference when it comes to topical issues. The bank is brimming with specialist knowledge, which is incredibly inspiring. Moreover, the work takes place in an international environment, which is great for my own personal and professional development, especially since the topic of sustainability is not a local, but an international issue. 
I was born and raised in Amsterdam. I used to cycle past the bank and think: that's where all the gold is! That always made a big impression on me. Now I work there, and it's a dream come true. To everyone with ambition who wants to contribute to current societal issues and sustainable prosperity, I want to say that the bank offers a wide array of opportunities, whatever your educational background."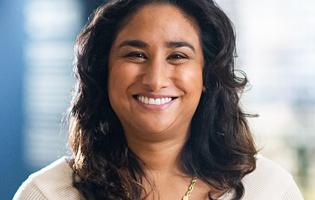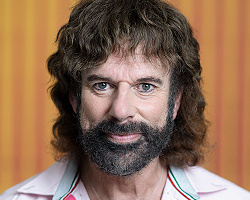 Vacancies in this field
Unique and challenging position for an internal model expert in the on-site banking supervision.

Master, PhD

36

Financial risk management

€ 3.480 - € 6.650 gross p.m.